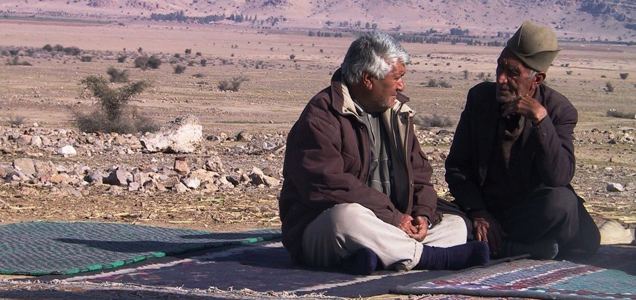 Our aims : Article 3 in the Foundation's statutes
Critical philosopher and historian of science, Paul K. Feyerabend was an ardent defender of everyone's freedom to think, decide and determine one's own priorities and values. The right to enjoy this freedom should be guaranteed to all persons and communities against any attempts to limit its reach for the profit of a few. This "freedom", however, should not be separated from a critical perspective towards itself and its own principles and embedded culture— without which it could become an abstract self-created prison. It is important to take one's own ideas not too seriously and to understand tolerance, empathy and solidarity in human communities as values more important than abstract logical principles— even more important than the cult of one's own "truth".
The Foundation is inspired by these ideas and attempts to follow the style of the work of Paul K. Feyerabend — sincerely appreciating the complexity of human experience and refusing both the tyranny of "Reason" and the imposition of methods.
"The Paul K. Feyerabend Foundation promotes social justice, human rights, bio-cultural diversity and the empowerment and well-being of human communities via community solidarity and mutual aid, as well as via collective reflexion, organisation and action."
Following its public interest objective, the Foundation excludes all profit or commercial purposes. It supports, in Switzerland and abroad, projects, organisations and/or individuals acting for human solidarity in favour of communities in need. The initiatives sponsored by the Foundation are centred on the capacities of those communities to understand and to act, which need to be developed, strengthened and given value to improve their lives and conserve their natural environment. The interaction with these communities engages them in solidarity as joint decision-makers and actors— never as "targets" of initiatives conceived elsewhere. The Foundation supports initiatives that respect local cultural identities while facilitating the critical analysis of their own tenets, as well as of the tenets of other cultures. It acts to promote biological and cultural diversity, the respect of human rights and the environmental consciousness of everyone in society.
The Foundation can provide grants, subsidies, prizes, fellowships, interest-free loans, free financial guarantees and any other type of aid compatible with the objectives of the Foundation and its status as a non-profit organisation.