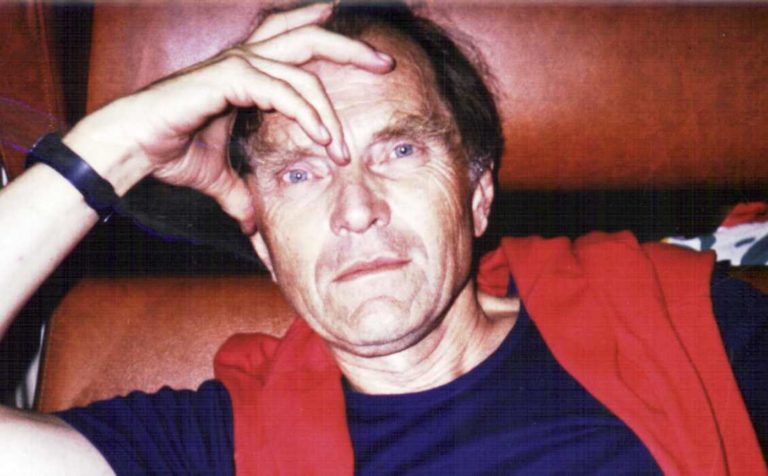 January 2024 will mark 100 years from the birth of Paul K. Feyerabend, and thirty years from his 'departure from the planet', as he might have put it.  2024 will thus offer an excellent opportunity to remember and celebrate Paul, both as a human being and in his role as one of the Twentieth Century's unique thinkers. Starting in the Spring of 2020, Paul's friends, colleagues, students and publishers, as well as Feyerabend scholars, have been invited to get in touch and exchange ideas.  An international coordinating committee has gathered online for the first time in October 2020.  The list of the members of the committee can be found here.
Paul Feyerabend has lived and taught across three continents, and his published work has been diffused in many languages, with a readership that extends well beyond purely academic circles. With that in mind, a series of small-to-medium-sized events to take place in various locations before and throughout 2024 has appeared more appropriate, and more manageable, than one large gathering in any one location.  At the moment, events are being proposed and planned in diverse countries, including : Switzerland, where Paul worked at ETH in Zurich and was at home for many years, and where the Foundation dedicated to his memory is located; Austria, where Paul was born and educated; the USA, where he spent most of his academic career; the UK, where he taught and lived; and Italy, Germany, Brazil, Nigeria and Cameroun where there are lively groups of interested scholars and his work continues to engage students and readers. In the post-COVID19 world, events online, and the diffusion of events online are familiar to everyone and will likely be part of the collection.
The list of events so far completed, being planned, envisaged or just initially discussed as of early December 2020 is available here.  It includes dedicated symposia and seminars on diverse subjects; translations and new editions of Paul's works; special issues of journals and  relevant monographs; an exchange of university course material;  the dedication of a 'bench with a view'; a diffusion of memorable quotes from his work; a dedicated exhibition and radio programmes, films, videos and music; a gathering of personal recollections and other occasions to celebrate a colleague, a friend, a mentor and/or a stimulating intellectual opponent.  Overall, the events will hopefully highlight, from Paul's work, the lessons and ideas of most value for people dealing with present and future predicaments.
News of what will be organised will appear in this page, and we invite you to send a message to pkfcentennial@pkfeyerabend.org if you wish to offer specific comments and ideas.