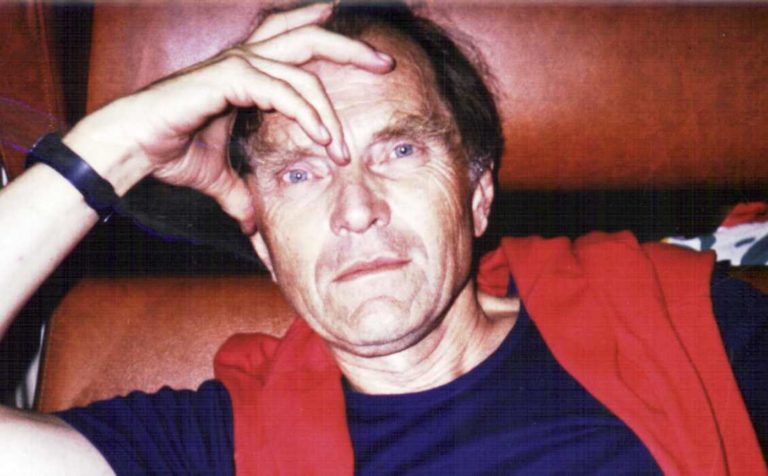 January 2024 will mark 100 years from the birth of Paul K. Feyerabend, and thirty years from his "departure from the planet", as he might have put it.  2024 will thus offer an excellent opportunity to remember and celebrate Paul, both as a human being and in his role as one of the Twentieth Century's unique thinkers.  Paul's friends, colleagues, students, publishers and associates, as well as Feyerabend scholars, are invited to get in touch and begin planning in earnest in March-June 2020.  This page includes some initial ideas.
Paul Feyerabend has lived and taught across three continents, and his published work has been diffused in many languages, with a readership that extends well beyond purely academic circles. With that in mind, a series of small-to-medium-sized events in various locations around the world throughout 2024 may be more appropriate, and more manageable, than one large gathering in any one location. These smaller events, however, will need to be coordinated and integrated into an overall coherent vision. As we consider possible venues for the event(s), a few seem natural choices, including:  Zurich, where Paul worked and was at home for many years; Vienna, where Paul was born and educated; Alpbach (Austria), a place where Paul spent a formative period and that he remembered with fondness; Berlin, where there is a lively group of interested scholars; Berkeley, where he spent most of his academic career; London and/or Bristol, where he taught and lived; Konstanz, where his archive is stored; and Le Mont Pèlerin (Switzerland), where the Foundation dedicated to his memory is located.  There are also Rome, Naples, Florence or Sicily, places he loved, and where his work continues to engage many students and readers. Other locations could be suitable, especially those that are strategically or geographically convenient.  In view of post-COVID19 considerations, on-line celebrations may also be more appealing than usual.
As to the nature of the celebrations, the tabula is not exactly rasa, but it is wide open.  Celebrating Paul might take the form of a symposium where his work is reviewed from multidisciplinary perspectives; a theatre piece in a form of dialogue; new editions of his works, including an annotated transcript of his celebrated lectures in Zurich; a series of panels dealing with contemporary issues illuminated by his beloved classics (these could take place at a major university and be diffused on line); or the launch of Paul's biography (currently in the making).  The celebration might also see the dedication of a walk in the woods, a bench with a view, a concert or a new theatre piece. It might be an opportunity for a special edition of the Award that bears his name. And much else. It will certainly be an occasion for many to celebrate a colleague, a friend, a mentor and/or a stimulating intellectual opponent.  News of what will be organised will appear in this page, and we invite you to send a message to pkfcentennial@pkfeyerabend.org if you wish to offer specific comments and ideas.