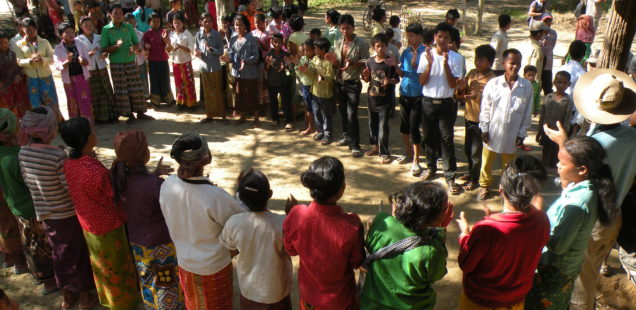 In 2023, the Foundation will offer again some grants to organizations, communities or individuals proposing convincing initiatives that foster solidarity within and among communities in exemplary, innovative, and sustainable ways. The grants are for a maximum of 10,000 Swiss Francs for initiatives lasting 1 to 2 years.  Initiatives that request lesser amounts will receive special attention.
The Foundation may also offer the Paul K. Feyerabend Award (sub-titled "a world of solidarity is possible"). The Award recognizes organizations, communities or individuals who achieved exceptionally inspiring results through and for community solidarity. The Award brings a combination of financial recognition, a physical memento and sometimes an invitation to travel and share with others the experience that led to the award and the lessons learned thereby. The financial amount to be delivered as part of the Award is variable.
The Foundation identifies projects through a two-tiered approach, for which Nominators are kindly asked to use the PKF Grant forms and PKF Award forms they can download below. 
All Nominators are kindly asked to diffuse information within their networks regarding the grants made available by the Foundation and pass on the Grant Form only to organisations they trust. 
The organisations, communities and individuals interested to apply will need to fill themselves the PKF Grant form and send the filled form back to their Nominators. At the end of the Grant Form, an area is reserved for the Nominators to offer their views and considerations about the criteria the Foundation Board will use to assess the initiative.  Only if the Nominators receive proposals they consider deserving attention and support, they are kindly asked to forward them to the Foundation.  Please do so before the yearly deadline.
The Foundation Board will take into consideration only proposals submitted by one or more Nominators and including their assessments. All proposals submitted by Nominators will be examined.
Unlike the PKF Grant forms, the PKF Award forms must be entirely filled by one or more Nominators.  The Nominators should maintain their nominations confidential.
The deadline to submit nominations for the 2023 PKF grants and/or the PKF Award is April 30.
The forms to submit a grant request or a nomination for the PKF Award in 2023 are downloadable here below. If you encounter problems, please contact us and ask explicitly for the language you need.