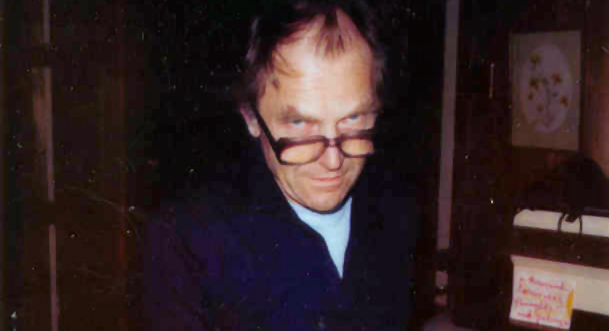 Paul Karl Feyerabend (January 13, 1924 – February 11, 1994) is one of the most thought-provoking philosophers of science of the 20th Century. Born and raised in Vienna, he worked all his life as professor of philosophy. His many, often simultaneous appointments at academic institutions over three continents included the University of Bristol (1955-58), Stanford University (1967), the London School of Economics (1967), the Free University of Berlin (1968), Yale University (1969), the University College of London (1967-1970), the University of Auckland (1972, 1974), the University of Sussex (1974-1975) and the University of Kassel (1977). Most notably, he taught for over three decades at the University of California at Berkeley (1958–1990) and for more than a decade at the Swiss Federal Institute of Technology (ETH) in Zurich (1980-1991).
In his formative years, Paul Feyerabend enjoyed personal contacts with leading representatives of contemporary philosophy of science, such as former members of the Vienna Circle and Karl Popper, but also prominent scientists such as Erwin Schrödinger and David Bohm. Over the years, he grew gradually critical of philosophy of science itself, gaining a controversial fame among some of his colleagues but also becoming well known by the general public for his purportedly 'anarchistic' view of science. Based on his studies of history of science, Feyerabend rejected any rationalist attempt to identify and codify any one scientific method. He also discussed and questioned the idea that scientific research univocally aims at finding the 'Truth'. His major work – Against Method (1975) – and his collections of essays, including Science in a Free Society (1978), Farewell to Reason (1987) Conquest of Abundance (1999) and Philosophical Papers (four volumes: 1981, 1999, 2016), make him an influential figure in both philosophy of science and sociology of scientific knowledge, as well as in science and technology studies.
Paul Feyerabend was an insatiable reader and prolific correspondent— many of his reviews and exchanges with key personalities of the last Century are available in print. A glimpse into his unconventional life is offered by his autobiography Killing Time (1994) and excerpts from some recorded messages to his wife (Stories from Paolino's Tapes, 2001).
Some links :
Some recent reviews and analyses of Paul's work :