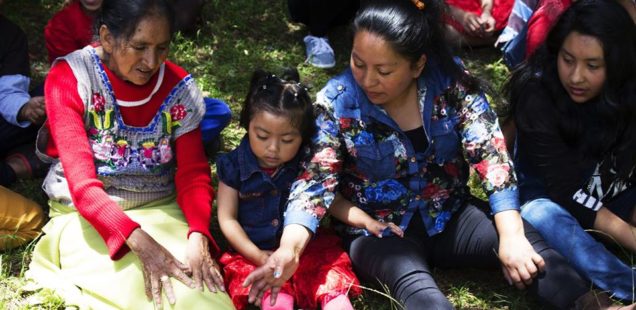 "Community learning" in San Cristóbal de Las Casas, Chiapas, México
The " Community Learning" initiative supports access to free basic education and the exercice of personal and collective human rights in the urban periphery of San Cristobal de Las Casas (Chiapas, Mexico).  As a first step, it has opened a safe space (community center) where classes and workshops, events and meetings can be organized and where mutual solidarity, organizing and strategic alliances are nurtured.  These are spaces of peace, multiculturality and intergenerational exchange based on mutual respect. Their key actors are children, young people and adults of indigenous and mestizo origin who empower themselves by acquiring new tools and skills useful to gain autonomy, but also to engage in new relations, networks and alliances.
The initiative supported by the Paul K. Feyerabend Foundation will improve the services offered so far and support the hiring of new salaried educators. The educators will accompany the participants to improve their communication skills and basic knowledge of the Spanish language, as necessary, but also to discuss more complex subjects fostering critical analysis and thinking. Among the desired results, we expect that the self-esteem and empowerment of all participants will grow and the intra-family relations to improve, as are the relation between those families and the community center.