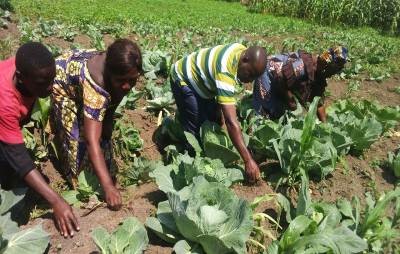 Enhancing the traditional food knowledge and practices of indigenous Bambuti in the Great Lakes Region, DRC
This initiative by the organization Shirika La Bambuti focuses on five key local food products – to be ultimately listed in Slow Food's Ark of Taste – derived from the agricultural and culinary tradition of the indigenous peoples of the Great Lakes Region. The repertoire of the products and traditions of the Bambuti communities in the region is already under way and Shirika La Bambuti will organize meetings to share experiences among communities and to promote their food products also on the economic level. Three agro-ecological gardens will be set up in Kilali, Kissa and Lufito after having formed communities to the philosophy of "Good, clean and fair". Participants in the establishment of the gardens will identify good practices involved in biodiversity conservation and will be sensitized on the contribution of indigenous forest peoples to its conservation. All this will take place on the margins of a regional event "Terra Madre Great Lakes" designed to educate consumers and residents about the need to value the cultural heritage of the local indigenous peoples.
The initiative will promote joint work between Pygmies and Bantu – together, on the same plots – in three gardens located in Kilali, Kissa and Lufito, with a fair distribution of produce from these gardens. It will also promote respect for gender by promoting, supporting and reinforcing women's contribution to conservation dynamics. Indeed, the Bambuti indigenous women in Walikale greatly contribute to the maintenance of traditional rules that ensure the sustainable use of local biodiversity. The support they will receive will enable them to find a stronger role in decision-making and greater autonomy in their socio-economic activities.
The gardens are expected to be vectors of unity, social pacification and development. The initiative aims to make community gardens a school to learn to live together, to struggle, to share, and to celebrate at harvest time. Working together implies a gift of self for the satisfaction of others. It is to love, to endure the same trials in solidarity, to sow the same hope and to share in the happiness of harvesting, with all hearts feeling the same joy. In the collective memory, producing food together and consuming the fruits of shared sweat will create an undeniable rapprochement and a tacit pact of friendship. The initiative will build on these links of solidarity to promote and value the diversity of food heritage derived from the cultural and traditional food knowledge of the Bambuti and others in the region. It will strengthen the capacities of community actors and put them in contact with other communities in the DRC and elsewhere.