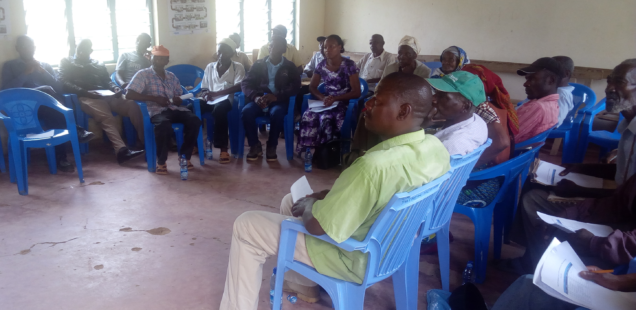 Self-strengthening towards collective forest rights— a first attempt at taking advantage of progressive new legislation in Kenya!
This initiative will facilitate the self-strengthening of two communities towards improved collective governance and management of forests via re-learning and application of their traditional knowledge and skills.  On this solid ground, the communities will then seek to acquire collective land rights by taking advantage of progressive legislation recently approved in Kenya. Two communities will be accompanied to strengthen their collective governance and management of Kasighau forest, in Voi sub-county, and Mg'ambwa forest, in Mwatate sub-county. These forests are in the Taita Hills, part of the Eastern Arc Mountains that stretch 900 kilometers from Southern Tanzania to Southeast Kenya.  The hills have great biodiversity significance and have been community managed for centuries.  Sadly, such long-standing traditional approaches were disrupted by the governance imposed by the modern state system, which combined with population expansion and increased demands for land-based investments and forest products. In fact, land grabbing and skewed land adjudication favoring non-local elites have brought the Taita Hills to lose most of their forest cover and biological connectivity… Today, only 38 forest patches remain standing from the original unbroken forests.  Some of those patches are gazetted and protected by government agencies as Public Forests. Others are still considered community forests, and each of them relates to a specific, although unregistered, village settlement.
The Kenyan communities who wish to retain control of their forests and fend off land grabbing can today make use of the Constitution of Kenya of 2010, the Community Land Act (CLA) of 2016, and the Forest Conservation and Management Act (FCMA), also of 2016. The CLA enables customary communities to formalize themselves and their lands under registered community land titles, and this includes forests as specified by the FCMA.  Indeed, this is the first time that Kenyan communities have a legal pathway to collectively own and register forests on their customary land. The procedure to do this involves the creation of a Community Forest Association (CFA), which is a legal entity able to register a Community Forest (including existing or potential areas for reforestation). Such registration opens the path for the community to also secure technical assistance from County Foresters and potential funding support from the County Government.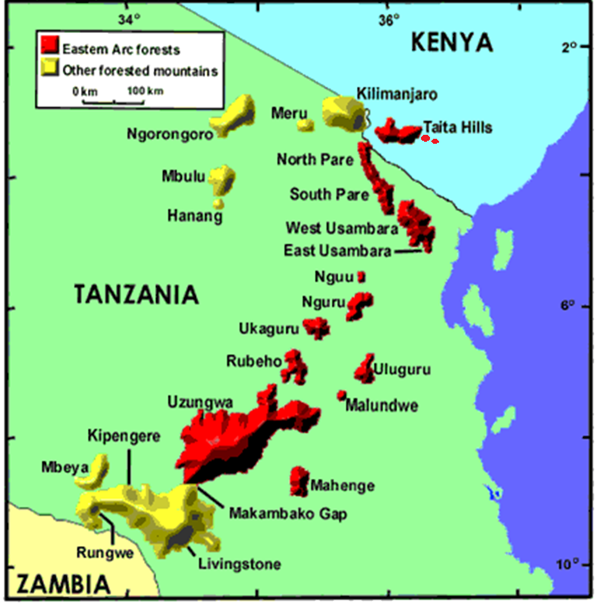 The NGO Wumweri Ghodu will accompany the two mentioned communities through a process of enhanced self-awareness and self-strengthening to establish two 'Community Forest Associations' (CFAs) expected to undertake the governance, management and conservation of their community forests as envisioned under the CLA and FCMA of 2016.  The process towards the creation of these associations is not trivial and will be facilitated with particular attention and care. After the CFAs are created, they will be legally accompanied to claim collective ownership of the community forests under the mentioned legislation. The initiative involves close cooperation with local media and relevant government agencies.  It is expected that, by mid-2022, two legal claims will have been submitted by the two communities, which will also be strengthened in their own self-awareness, internal solidarity and determination to collectively govern, manage and conserve their customary forests.