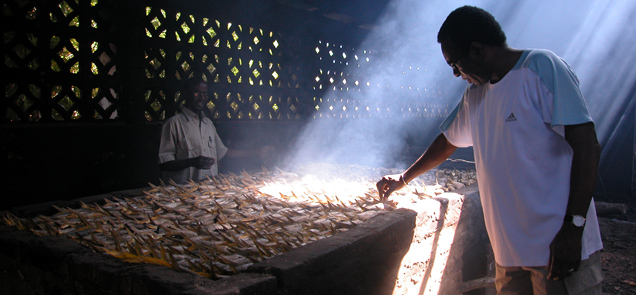 All projects supported by the Foundation deal with two main issues: community and solidarity.  For more information please consult the page "Views – Ideas".
The projects may concern less favoured communities and engage them in a process of solidarity to improve their living conditions, their environment and their rights. They may also attack the social conditions which bring about or perpetuate the lack of solidarity within or between communities. Or again, these projects may concern "non-material" communities centered with solidarity around defending a common good or issue, if this action is relevant to the Foundation's objectives.
Selection criteria
The Board chooses the initiatives to be supported by the Foundation, on the basis of expected results and in accordance with the Foundation's objectives. The quality of the projects, the innovative character of their approach and their feasability are another essential criterion of choice. For example, the Board will give preference to
initiatives expected to yield a substantial improvement towards the desired objectives;
exemplary initiatives which are capable to inspire and to motivate other people;
initiatives capable of reinforcing or generating the solidarity of the communities concerned;
initiatives which, with a small initial impulse, are liable to generate other initiatives and/or render themselves sustainable;
initiatives which do not receive any other support because of their pioneering nature;
initiatives which are based on plausible working hypotheses, and are carrried by actors capable of realizing them.
Application procedure
The Foundation functions with a network of qualified individuals called nominators. These represent the links between the Foundation and the individuals, the communities and organisations which carry the actions supported by the Foundation, and those proposed as candidates for the Paul K. Feyerabend Prize. The nominators receive the applications for support, ask questions which help to formulate the projects, and transmit those applications to the Foundation which they deem eligible and promising. All individuals, communities, organisations which have a project for which they would like to be supported by the Foundation should therefore contact a nominator who is close to them or, in case they do not know any, turn to secretariat@pkfeyerabend.org

The mandatory deadline for receiving applications will be regularly communicated to nominators electronically.
Maximum grant: 10,000 CHF for one or two years.