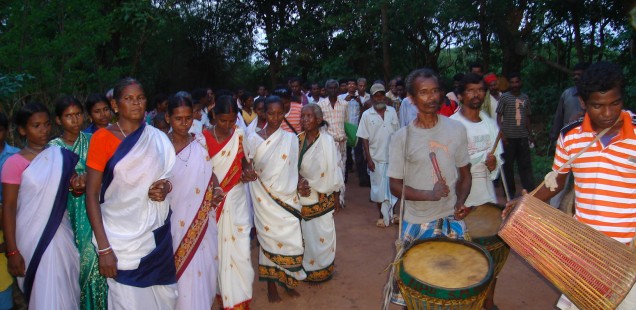 Strengthening Similipal Peoples' Parliament (India) in its own biosphere reserve
Gram Swaraj– a civil society organization in Odisha, in the east coast of India– works to address core issues of ecological restoration, self governance and human development. Presently the organisation focuses efforts in Similipal biosphere reserve (Mayurbhnaj district), a large tract of hilly tropical forest host to an incredible variety of flora and fauna. The forest is also home to many indigenous peoples whose lifestyle depends to a large extent on the survival of the forest. Similipal includes a Tiger Reserve, a Wildlife Sanctuary, an Elephant Reserve and was even proposed as a National Park.  It is also a biosphere reserve part of the world biosphere network under the man and biosphere programme of UNESCO.
Gram Swaraj has endeavoured to strengthen elements of democratic forest governance in both formally protected and non-protected areas of Similipal biosphere reserve. For that, it has been facilitating the recognition of rights over community forest resources under the Forest Rights Act of 2006 and supporting the development of teams of "barefoot ecologists".  The barefoot ecologists monitor ecological changes in the ecosystems as a tool for biodiversity management.  The Peoples' Parliament of Similipal was also established, to offer a platform where the management and conservation of Similipal landscape could be discussed and agreed upon. The PKF-supported initiative foresees the strengthening of Particularly Vulnerable Tribal Groups (PVTG) and other tribal groups in the Peoples Parliament of Similipal.  It will build their capacity to advocate in regards to their rights over natural resources for the sake of both ecology and livelihoods.