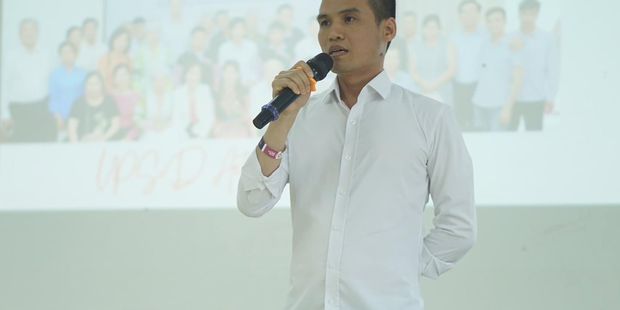 Dang Dinh Bach : a splendid example of community solidarity and a sad tale of injustice waiting to be redressed in Vietnam
Dang Dinh Bach is the former director of the Law and Policy of Sustainable Development Research Center (LPSD), an institute he cofounded in 2007 to actively contribute to sustainable development in Vietnam. Based in Hanoi, LPSD worked closely with the government, researching and analyzing legal and policy issues. In 2011, Bach— who had gained relevant experience as part of the Mekong Legal Network— became LPSD director and proceeded to transform it into the first public interest legal organization in Vietnam. As such, LPSD assisted many vulnerable communities to understand and enforce their rights in the context of environmental harm caused by industrial and development projects. This could be done by taking advantage of the country's relatively strong environmental laws, policies, and procedures. A strong focus for Bach and LPSD was the direct engagement of communities in their work.
Challenging conventional patterns of economic development and their scarce consideration of the impacts on local communities and the environment made the work of LPSD both necessary and highly demanding. In many countries, communities facing impacts on their health, livelihoods, housing, and local environment have limited power to influence government plans and ensure corporate accountability. Public interest legal approaches are one of the few avenues they can try. Bach did all he could to help, working with existing laws, and engaging constructively with all stakeholders to seek at least some political recognition of community rights.
It is a fact, however, that lack of legal awareness, corruption, and limited space for action by civil society do often combine to prevent the implementation of environmental protection legislation. Because of this, Bach's work required a long and patient approach. Complex environmental and land-related cases often meant confronting powerful economic and political interests, and Bach set up to build the awareness and capacities of both the communities and his legal colleagues, while constructively engaging with many concerned others. LPSD helped communities to negotiate with business, government, and in courts. It promoted public interest legal tools, building relationships with various levels of government (especially young mid-level officials). And it developed a public interest lawyers' network that focused on pollution related cases. Slowly but surely, communities started to find their voice and understand some avenues for asserting their rights.