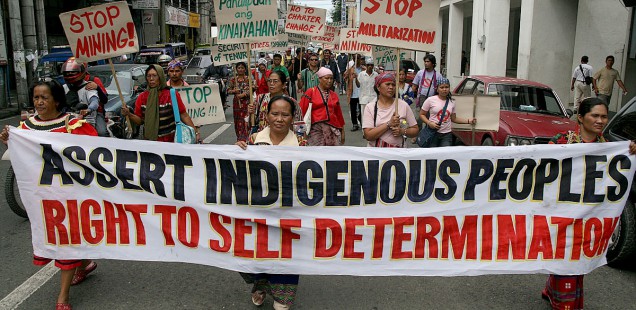 State of the indigenous peoples address in the Philippines (SIPA 2011)
Strengthening Assertion of IP Rights in Resource Conflict Areas
This proposed action puts forward the importance of dialogue and exchange among indigenous peoples groups in preparing them to face increasing threats of displacement. The State of the Indigenous Peoples Address (SIPA) project proposes to generate dialogue and discussion among indigenous peoples groups across the Philippines on natural resource conflict issues, indigenous rights and the assertion of this, free prior and informed consent, and issues around the overall control and management of their ancestral domains.
This will culminate in a national activity of indigenous leaders to craft what they perceive to be their current situation and what they believe should be their priorities in using natural resources.
This is the fourth SIPA to be organized.  It is held every year since 2008 in July, parallel to the State of the Nation Address (SONA) of the President of the Philippines.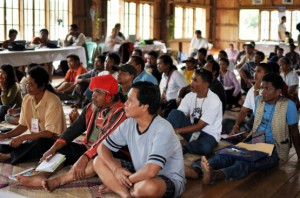 This national gathering of indigenous peoples will present to the Filipino people their true state and plight, their issues and concerns, their aspirations and their struggles to protect and promote their rights as communities and as peoples.  SIPA is a 3 day activity participated in by some 100 indigenous leaders and representatives of indigenous communities. A document called SIPA is issued by the conference, released to the media, and distributed to the policy makers, and support groups.  The SIPA describes the current situation of the Indigenous Peoples – their problems and concerns. The SIPA also articulates their vision and desires and the community and collective action they are taking and plan to take to fulfill these.  The political demands are also contained in the SIPA, which are addressed to the government.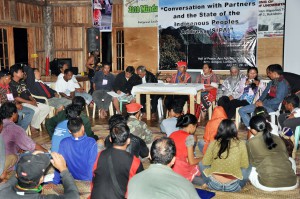 The fourth SIPA gathering for 2011 is to remind the Aquino administration of the ills of the past administration, and to demand progressive steps towards genuine transformation, and to push for a more nurturing, sustainable, equitable development framework.  It will be a declaration of commitment to pursue their struggle for the recognition, promotion and protection of their rights to the ancestral domain, and their right to self-determination.