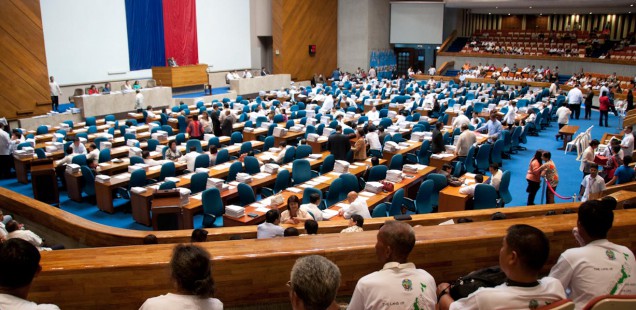 A Palawan indigenous delegation's mission to Manila (The Philippines)
Mining in the Philippines, and especially in Palawan, is a major threat for the Indigenous peoples and their rights to their land. Recently, Palawan Indigenous organisations were warned that MacroAsia Corporation was organizing a delegation of 27 'fake' tribal leaders to meet the National Commission on Indigenous Peoples (NCIP) in Manila.
The meeting was organised to show that there was a "social consensus" for their mining operations to start. In fact, these 27 tribal leaders were not chosen by the communities but appointed by the very same NCIP without any process of Free Prior and Informed Consent (FPIC). And yet, these same people will be used by MacroAsia to get the Certificate of Precondition from NCIP, an important document for mining operations to be allowed to start. To counter this manipulative process, the Ancestral Land Domain Watch (ALDAW) Indigenous Network organised to bring a group of legitimate and well recognized tribal elders to Manila, led by the ALDAW chairman Artiso Mandawa. The PKF Foundation decided to support this urgent mission.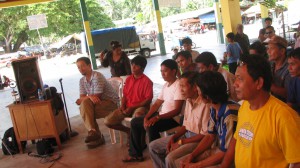 The group of 9 people who travelled to Manila comprised tribal leaders and representatives of local communities from Palawan. They arrived on Monday 6th June 2011, determined to claim their rights as true indigenous representatives of the communities to be impacted by the mining operations of MacroAsia and Ipilan Nickel Corporation (INC). They maintained that tribal customary laws designated them to be the true representatives of their communities, as they are the recognized tribal elders.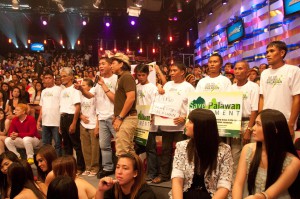 The ALDAW delegation met a significant number of congressmen and administrators and participated in a press conference. They also visited NCIP's new chairperson on her first day of duty and made a ritual offering to wish her success in the newly acquired position. Delegation members also participated in radio shows and appeared on prime-time TV shows to maximizing the effect of their Manila visit and call for support to the "No 2 Mining in Palawan" Campaign. The positive outcomes of the Palawan delegation's mission can be outlined as follows:
Congressman Bagilat (Chair of the Committee on Indigenous Cultural Communities) has called for an urgent committee hearing to investigate the issuances of mining permits and NCIP Certificates of Precondition in the province of Palawan, in addition to other parts of the country that host many Indigenous People.
Congressman Dan Fernandez has assured that his committee will support Bagilat's investigation.
The National Commission on Indigenous Peoples (NCIP) has not released a certificate of precondition to MacroAsia and it is still in the process of discussing the company's application. The Commission has also created two panels to examine all issues being presented by both the 'pro-mining' and 'anti-mining' groups in order to reach a final decision.
Meanwhile, the signature campaign against NCIP 'bad practices' initiated by ALDAW with the support of the Rainforest Rescue is ongoing: : https://www.sauvonslaforet.org/