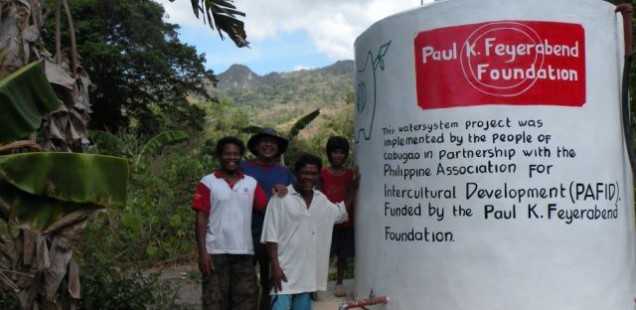 Water and Heritage – helping a Tagbanwa community to secure their basic needs on Coron Island, Philippines
Coron Island, a magnificent karst limestone island in the Palawan region of Philippines, is the ancestral domain of the Tagbanwa People of Cabugao and Banwang Daan.
In 2001, the Tagbanwa secured a Certificate of Ancestral Domain Title (CADT) covering the whole of Coron including its twelve internal lakes, and a substantial portion of the sea surrounding it. This CADT is a precedent-setting case whereby an Indigenous People has been able to secure customary rights not only over its territory but also over its customary coastal and aquatic resources. The Tagbanwa communites struggled hard to keep their independence and their own way of life. In particular, they spared no effort to protect their beloved island from greedy tourism business.  At times they fully closed off the island to tourism.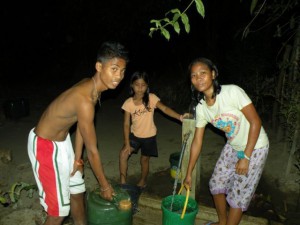 Currently, they control the tourists' numbers as well as the authorized times and places to go (only two lakes, for a few hours a day). A group of young people has been trained and organized to orient and manage the tourists and to collect entry fees, which are used to support the community's  medical and educational needs.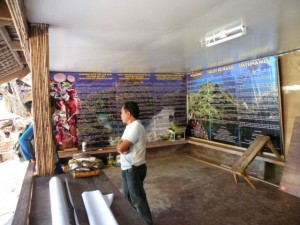 The PKF initiative with the Tagbanwa people of Coron has two components.  The first is the construction of a water system to provide a safe year-round source of potable water for one of the two communities in the island.  Currently, drinking water comes from several shallow wells that barely provide a minimum amount according to World Health Organization standards. The second component is the completion of a Tagbanwa Heritage Center at a strategic tourist arrival location in the island.  The Tagbanwa will incorporate a "Cultural Information Session" at their Heritage Center as part of the Kayangan Lake-Visit package they provide to tourists. The young Tagbanwa that act as "wardens" of the lake will be main facilitators of such sessions, and tourists will come to appreciate how and why Coron is being preserved as a pristine site in the middle of tourism-as-usual surroundings. The Tagbanwa will directly participate in the development of the initiatives by conceiving and designing the content of their Heritage Site, providing manual labor and setting up a management body for the water system.  A number of workshops assisted by Dave de Vera (PKF Award in 2008) are soon be carried out to facilitate all of the above.