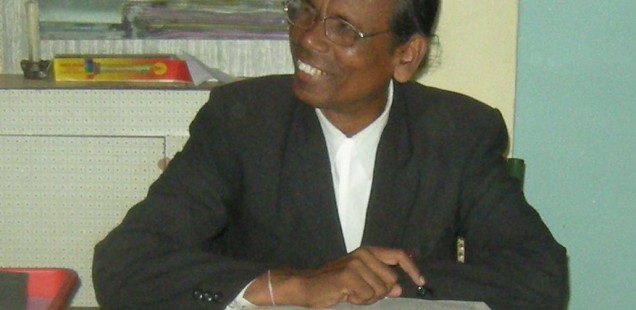 Arjun Singh Nag: tribal lawyer defending the adivasi, customary law and nature (India)
Arjun Singh Nag, known as Nag-ji, is one of the first tribal lawyers of Bastar district in Central India. Nag ji hails from Jaitgiri, a small tribal village in Bastar; Bastar is a predominantly forested area and home to a largely adivasi population, the indigenous peoples of India.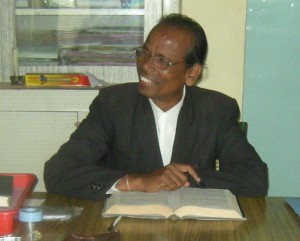 Nag-ji's early years were spent in the village – he went to primary school there and later to college in Jagdalpur – where he overcame many hardships to pursue his studies. After working in various government departments for almost two decades he went to law school and qualified as a lawyer. At present, with over 20 years of legal experience, he deals with issues relating to forests and adivasi people, especially encroachment and tribal rights. He is known for his strong negotiating skills, but more than that, he is a true hero of the adivasis, providing the people free legal services and reducing time and mental stress by explaining what the law entails. In particular, Nagji is interested in customary law and has shown that its application usually minimizes the time and expenditure incurred in dealing with legal problems within a tribal village. Nagji currently supervises six legal assistants to help him with his cases. Recently he was involved in "freeing" twelve tribal boys and girls who were taken as contract labour under appalling working conditions.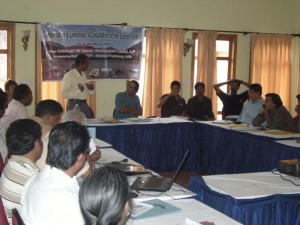 Nagji is an active advocate of conservation, promoting forest protection from fire, the protection of sacred groves and, most importantly, the restoration of degraded forests by planting native plant species. He works on these issues with his colleagues at Legal and Environment Action Forum (LEAF), a forum which also provides health support and shelter for village people when they come to the town of Jagdalpur. Through LEAF, Nagji builds para-legal capacity amongst youngsters of the adivasi community. Prior to the formation of LEAF, Nagji was involved with motivating adivasi women participation, lobbying for fair prices for NTFPs, and mobilising villagers to protect their lands. He co-authored with Madhu Ramnath publications on forest protection and community rights such as Crossing Boundaries (2006) and Village Justice (2008).