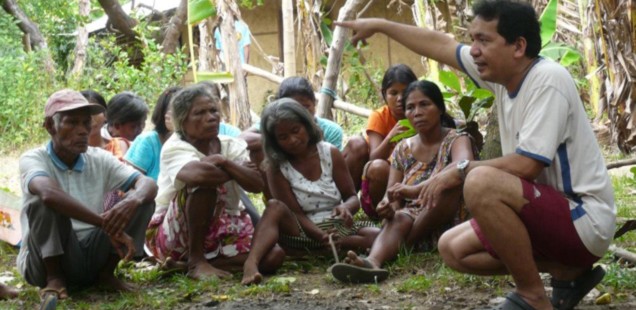 Dave de Vera: innovative and successful action for indigenous peoples to regain rights to land and natural resources in the Philippines
Dave was chosen for his continuing, innovative and successful action supporting the indigenous peoples of the Philippines to regain their rights to land and natural resources. 
With great humanity, personal engagement and sense of humour, Dave has worked for decades helping the indigenous peoples of his country to identify and demarcate their ancestral domains.  This political work was always accompanied by active humanitarian components, supporting local initiatives for water and sanitation, health, literacy, and forests and watershed management. 
David is the Executive Director of the Philippines Association for Intercultural Development (PAFID https://www.iapad.org/pafid/ ), whose work focuses on cultural minority groups. Forty percent of PAFID staff are members of indigenous communities, and 38% are women. In a few decades, and in an environment where political murder and disappearances are unfortunately all too common, PAFID has helped indigenous peoples to secure 500 000 ha of their ancestral domains (land and waters).