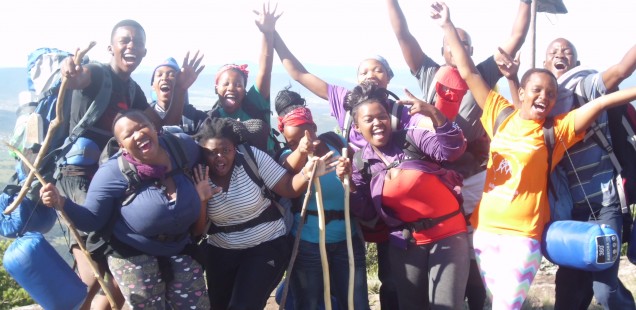 The Ntinga Ntaba ka Ndoda: a "decent life of dignity" for all communities (South Africa)
Ntinga Ntaba ka Ndoda is a community-owned and democratically controlled movement that incubates, catalyses and facilitates participatory democracy and sustainable rural development, drawing its members from 13 villages in Keiskammahoek south, in the Eastern Cape province of South Africa.
With a vision of a "decent life of dignity for all in Ntaba ka Ndoda communities", the movement works to build collective community solidarity, consciousness, power and agency. Their wish is to remove any squalor, misery and degradation from the Ntaba ka Ndoda villages and have them become a fountain of peace, justice, good living, dignity, self-organisation, self-reliance, sovereignty, sustainability, freedom, human rights, equality, non-discrimination and democracy. How do they go about that? They have five programmes:
Heritage, arts and culture
Keiskammahoek — Quality Education Programme
Ntingani Lootcha — activating rural youth to be agents for transformation
Solidarity economy alternative
Rights-based participatory democracy
Ntinga has already decided that it will use the resources from the PKF Foundation Award to build the next building for its office and community resource centre. Ntinga has already built a rondavel, a permaculture garden and a biogas digester as initial buildings for its office and resource centre. The community of Lower Rabula has allocated a 5-hectare site in the Ngqeqe village (at the off-ramp from the R352 road) for the location of an office. And Ntinga has already raised ZAR 50,000 (about Euro 3,300) for the construction of a first building at this site. The members of Ntinga built it themselves, together with volunteers from the local community.
At this site, Ntinga will set up a nursery, build a community hall, an Early Childhood Development Centre, a rondavel for day-care activities for the elderly, a community ICT & resource centre, a mini-museum & an open-air gym. The existing soccer field will be incorporated into the landscape design and it expanded to include netball and volleyball fields.
Download this article by Luam Kidane, Africa Regional Director Thousand Currents (in english)