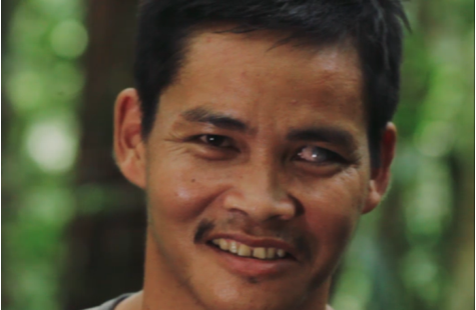 Dingo Markus, leading by example in Indonesia
"One day, as I was walking from the village to the forest, I stopped by the river and thought that the forest, the trees, the water… they are not just for us to exploit and deplete, they are the source of our livelihoods and the wellbeing of our children and grandchildren. We need to protect the water and restore the forest. They help us, we need to help them."
In such simple words, Dingo Markus shares his philosophy of life and his conviction that we need to maintain a balance between conservation and development. Dingo is the Head of the village of Tanjung, sub-district of Mentebah, Kapuas Hulu Regency, West Kalimantan, Indonesia.
True to his thoughts and conviction, Dingo has mobilized his community to initiate the restoration of degraded forest areas. Together, they planted valuable tree species such as fruit trees, rubber, coffee and others to help grow back a good forest for the village. In recognition of his efforts, the Governor of West Kalimantan in 2015 granted a forest area of 2,520 Ha to be managed by its community to enhance environmental services (water and ecotourism) and benefit the community.
Dingo has always been concerned with social and environmental issues in his land in Kapuas Hulu Regency. He saw the threat of palm oil plantations and the danger of unregulated artisanal gold mining for both the environment and human health. He worried about the negative impact of oil palm expansion on forest and natural resources, and believes that good development needs to take the environment into account. His humble and modest attitude disguise a charismatic leadership and a strong capacity to lead by example. He was successful not only in creating a following in his village but also in bringing the village of Tanjung to prominence on conservation and restoration initiatives in the district and province.
In a country where demands for development are top priority, it is not easy to reject short-term profitable paths like mining or oil palm concessions. The alternatives are longer-term routes to development that are more sustainable and fairer for local people and the environment, but also far more demanding in terms of foresight, personal honesty and willingness to work.
Dingo is a leader with integrity and vision for the protection of the environment and the sustainable livelihoods of his community, and a role model for other villages. He humbly accepts the PKF 2016 Award and is thankful for the recognition for himself but also on behalf of his village and land, the ancestors of his people, and his children, so that they can to continue to care for their environment.