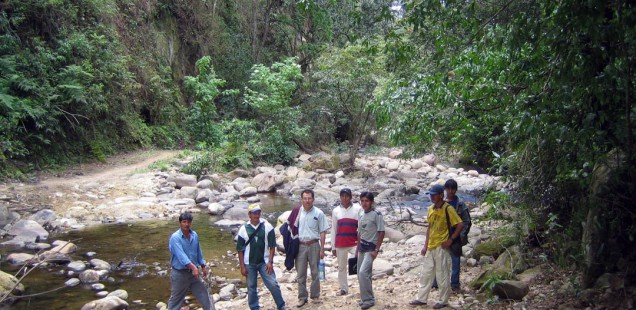 Consolidating the strengths of Parapeti river committees in Bolivia
Monteagudo and Huacareta Watershed Committees represent 49 rural communities across an area of 200,000-hectares along the upper Parapeti River in Bolivia.  The Parapeti flows from the biodiverse sub Andean foothills into flat Chaco lowlands, providing water for communities as well as the wildlife and wetlands of the Kaa Iya National Park.
"Spirit of the Parapeti", extract of the film :

The NGO Yangareko accompanied these grassroots Committees since their establishment in 2004. The PKF-supported initiative will assist the Committees and their communities to devise and implement their own natural resource management regulations and projects, such as reforestation of degraded areas and beekeeping in natural forests. The Committees leaders will regularly meet with the communities to address their issues and they will represent them in meetings with the local government seeking to meet their needs and guide watershed conservation and development. The project will also enable the Committees to collaborate up scaling watershed management to other municipios along the Parapeti River and expanding good watershed governance built on the visions and goals of rural indigenous and campesino peasant communities.