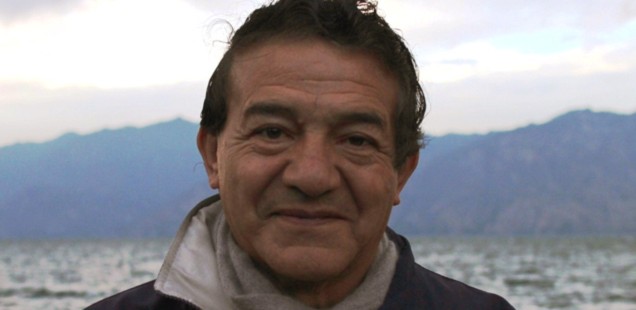 Hernan Rosa Martinez: solidarity at the heart of all successful community development in Ecuador
After studying philosophy, theology, sociology and anthropology, Hernán Rodas engaged as a priest in the movement of liberation theology. Listening to the poor, he was one of the main members of the team that re-translated the Bible from the perspective of Amerindian peasants – a version that has later known hundreds of reprints in Spanish and other languages.
The distinctive characteristics of Hernàn are personal warmth, empathy, deep appreciation of life and peaceful but exuberant energy. Through music, painting, architecture, poems, theater, public discussion, and mostly through simply working together, Hernán supported the self-organization of many rural, marginalized communities of Ecuador, his native country. He worked on the one hand for the satisfaction of the basic need of people (food, water, shelter, work, human closeness), on the other for the comprehension by people of the forces that oppress them by creating and reproducing systems of power.
With respect to other similar situations, Hernán's work is remarkable for its success: the banana plantation workers of Zhumiral who, twenty years ago were exploited under painful working and living conditions, produce today organic vegetables for export in their own fields. The residents of Paute, who lost everything in a "natural" catastrophe, are today at the forefront of youth training, free legal assistance, women organising, community exchange programmes and mutual credit schemes. The saving and loan cooperative of nearly 90,000 members supported by Hernán is considered by the Interamerican Development Bank (BID) as the most efficient of Latin America… and this even if the cooperative refuses the logic of pure economic profit and seeks benefits in social, environmental and political terms as well. The secret, would say Hernán, is that it has roots in real communities, tied to one another by mutual knowledge, respect and solidarity.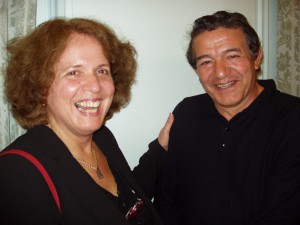 See also : https://www.pkfeyerabend.org/fr/2020/05/21/the-savings-and-loans-cooperative-jardin-azuayo/