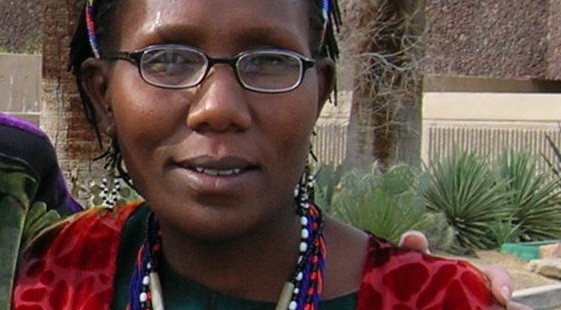 Maanda Ngoitiko: a land and gender activist among the Maasai of Loliondo (Tanzania)
Maanda Ngoitiko is an indigenous Maasai woman from Soit Sambu village in Loliondo Division, Ngorongoro District, northern Tanzania. She got her start in community development and advocacy working for one of the first pastoralist NGOs in Tanzania, the Korongoro Integrated Peoples Oriented to Conservation (KIPOC), working as the coordinator for women and children programmes from 1990 to 1994. From 1996 to 1998, she received formal training in Tanzania and Ireland.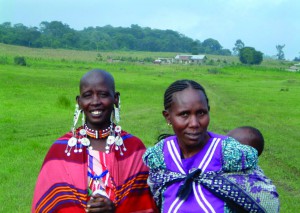 In 1997 Maanda founded the Pastoral Women's Council (PWC), dedicated to working for the solidarity, development, and empowerment of Maasai women in the Loliondo area.  PWC began its village-level operations in 2001 and has become one of the leading gender-based NGOs in northern Tanzania, with a membership of over 800 women.  PWC has established micro-credit and revolving livestock loan programmes that enable Maasai women to own their own property and economic assets, has provided training and financial support for the education of dozens of Maasai girls from Loliondo, and is a leading voice for women's participation in local governance decisions. In 1998 Maanda was a co-founder of another community-based NGO, the Ujamaa-Community Resource Trust (UCRT).  UCRT carries out initiatives with pastoralist and hunter-gatherer communities in six districts across northern Tanzania and has helped many to improve their livelihoods and better manage their natural resources.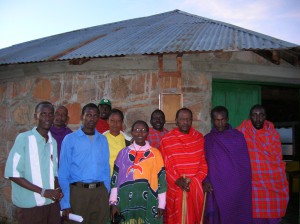 A short video that celebrates 20 years of Pastoral Women's Council (PWC) work and achievements promoting access to quality education for pastoralist children, amplifying the voices and collective development actions of pastoralist women and enhancing their economic empowerment and livelihoods :

Over the past decade Maanda has established herself as a uniquely accomplished activist in a context where the local Maasai community faces constant external challenges to land and resource rights, and where women are doubly marginalized – from both outside and from within their own community.  In such a context, Maanda has promoted the previously unthinkable local goal of gender equality and greatly increased the pride, solidarity, and economic well-being of women in Loliondo.  In parallel, she has helped all Maasai communities in the region to better advocate for their rights to land and the natural resources indispensable to their livelihood.  Her work is a model for whoever wishes to facilitate local empowerment and community-driven conservation and development— within Tanzania and beyond.